about insurance assurance inc.
Insurance Assurance Inc., "Your Public Adjuster" specializing in different types of claims on damages such as fire damage, hurricane damage, water damage, and more. You can rely on us to negotiate with insurance companies to obtain a fair settlement for your insurance claims. We are expert Public Adjusters who work for you, not for your insurance company. We successfully represents policyholders throughout Celebration, Orlando and Central Florida residents with our office located in Central Florida since 1999. We can help you right now. Please call us today to learn more about how we can help you. 866-432-7093/(321) 735-6428.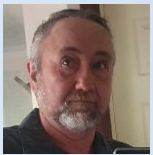 "I founded Insurance Assurance Inc. in 1999 as a result of my dissatisfaction with both Company Adjusters or Public Adjusting firms that I dealt with. My clients can always be assured that they will not be treated the way I was".
There are many good folks that either work for Insurance Companies or Insurance Claims Public Adjuster. I am only speaking from my experiences. After my dismay of hiring from Insurance Carrier and the Public Adjuster I have retained. I took courses and exams to prove to myself that I was correct. in my beliefs. When I was first licensed in Florida in the late 1990's there were only a few hundred Public Adjusters. In 2005, this went to several thousand after the Hurricanes.
Since becoming first licensed I have had the privilege of providing services to insureds in at least seven different states and three countries. Representing various people from all walks of life with most types of losses. I have represented National Brands to the Mom and Pop grocery on the corner. From under construction to Historic.  Sprawling estates  to quaintest of cottage giving giving every claim the same courtesy, consideration, and determination.
I have been privileged to attend several classes and conferences that have included lessens on claims that I have been involved and to take away from each other one is always the same, the client got paid. 
866-432-7093 / (321)-735-6428
Disclaimer: Insurance Assurance Inc. has prepared this website for informational purposes only. It shall not constitute legal advice and should not be construed as such. The information on the website is provided only as a general information that may or may not reflect the most current developments. Your specific needs are unique, and will depend on facts and circumstances that may not be addressed in this website.