Services and service areas
Public Adjuster FL Services
Insurance Assurance Inc., Public Adjuster FL can offer you variety of different services:
Brevard County Florida Public Adjuster Service Areas
Types of Claims / Services
Hurricane/Tornado/Wind/Water Claims
Hurricane/Tornado/Wind/Water can cause you a lot of damage, even if you lost only some pieces of your roofing material. How much of the damages are hidden or you are unable to see? Please don't rely on what you have been told. You may be entitled to a completely new roof despite what your insurance company has told you regarding your claim!
Water damage can occur in your home. If it does, it could be from several reasons such as a flood, hard rain, a burst pipe, plugged drains or an overflowing toilet. No matter what the cause, swift action will help keep the damage to a minimum.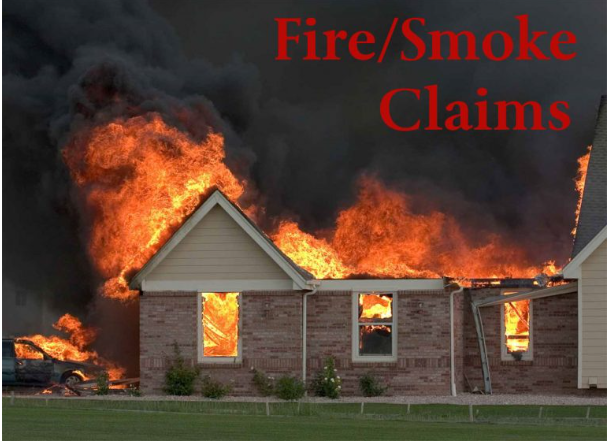 Fires are one of the most devastating events that can happen. Even a small kitchen fire can produce a lot of damage to other areas due to soot, smoke, water, and the process of fighting the fire itself. Your insurance policies may cover all damages you have.

We Handle All Types of Property Claims

Any kind of damage that may happen to your home/property such as vehicle hits your building, hail damage, sink hole, loss by collapse, theft, vandalism, dishwasher leak, HVAC back up and leak, hot water heater leak, broken pipe, Pipe Leak, Burst Pipe, plumbing damage, electrical damage, fallen tree and many more.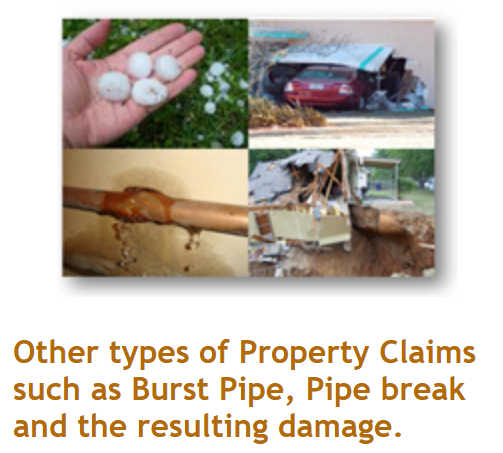 Residential/Home Owner's Claim

Homeowners
Condominium Unit Owners
Rental Property Owners
We are contacted by many residential/Home Owner consumers for extremely different reasons. Most are not satisfied with the insurers claim payment and/or offer settlement of their claim and get lost somewhere along the line due to the complicated language of the claim document and policy. A professional public adjuster, a good one knows insurance and learns the policy inside and out, properly document the claim and then gets the claims paid. You would not believe how many people only recover 10-15% of their claims as they are just unaware of how to report a claim or what they are entitled to in accordance with the policy. Many policyholders have asked the same questions: What do I begin with? I don't think the insurance company is fair to me? How do I know my damages have been properly documented? Will I recover enough to rebuild? Can I do the claim myself without a Public Adjuster? All of your questions can be answered by picking up the phone and giving us a call. We can provide honest and professional advice to you and there is never a charge if our service is not needed. A simple phone call may make a significant difference to your settlement.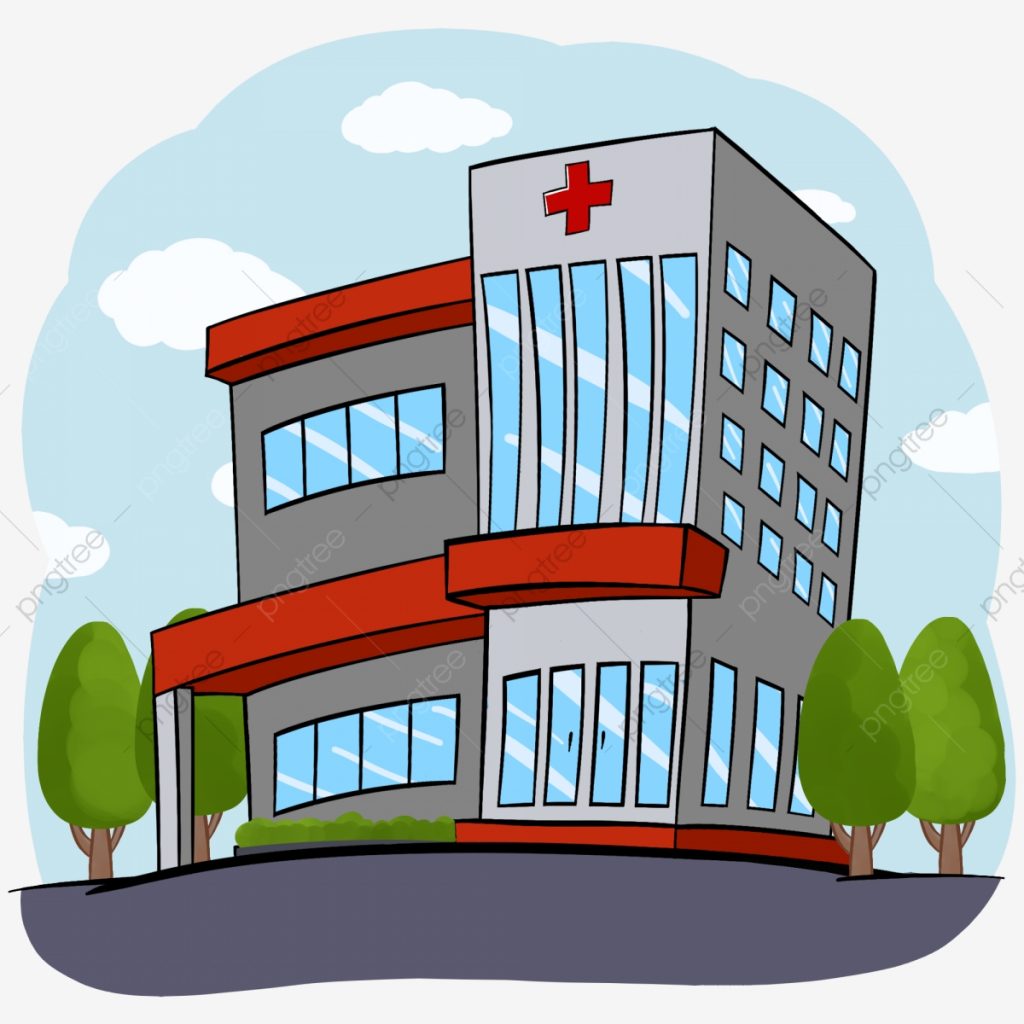 Commercial/Business Claim
There are many different kinds of business policy and every business have their own individual needs and business practices. We have been privileged to serve many different kind of businesses.
Retail/Wholesale
Restaurants
Business rental property
Churches/Hospitals
Car wash
Industrial/Manufacturing
Malls
Hotels/Resorts
Hospitals
Government
Gas stations
Schools/Colleges
Service Businesses
Strip Centers
Warehouses
As with any client, we represent the insured and not the insurer. Condominium associations can be denied millions in benefits by just not properly preparing their claim. A public adjuster represents a condo association when it comes to discerning what is due the condominium association when damages must be paid.
A real life example might help. Recently, a condo association contacted us and informed us that their carrier was not affording proper coverage to allow replacement of the garden windows located in several units that had been damaged. After our inspection not only were we able to get coverage for the windows, we also got additional coverage for code and ordinance as the new windows had to meet the new wind loads in the current code. Furthermore, our investigation found numerous discrepancies with the insurers adjustment summary, things like insufficient drywall allowances, many other windows that had failed to be afforded, at the time of the loss the buildings had tile roofs although the association, due to receiving insufficient payment, was forced to replace the roofs with shingled roofs. Ultimately, the recovery ended up hundreds of thousands of dollars.
After hurricane Katrina, a number of FAPIA members were invited to Mississippi to the state's trial lawyers convention where public adjusters were considered to be illegal until that catastrophe changed everything. At this event we were greeted as advisors and not colleagues. Our president was advised that if he as much as looked at case law on line, he would be arrested for the illegal practice of law. This is solely a matter of education, as many attorneys and insured people really have no idea what we do. The insurance policy is a contract. When retained in a claim, we review the correspondences and documentation to date, then investigate the claim. This part is especially confusing for most as there are so many people giving misinformation. This works to the insurance company's advantage. This is where a public adjuster is most useful. After a major event especially, condo associations are bombarded with roofers and contractors that advise that they can work directly with the insurer and will do the job for what the insurer will pay. This is almost always to the detriment of the insured. The important thing to remember is that an insurance policy is contractual and restoration to the pre-existing condition of the damaged property is owed. Roofers install roofs and while some of them have expertise to identify damages, most do not have any experience in the forensics of the damages occurred once the water breached the roof, and neither are they licensed to give such an opinion. While contractors are licensed to build things, they do not typically conduct forensic investigations.
Public Adjusters work on behalf of the condo association to make sure that fair value is established and all monies owed are collected. Personally, we've never failed to recover damages in any case we've taken on and we've done extensive work for condo associations. We can honestly advise you of any damages without any cost and let you know if collection is necessary.  
The insurance company have their Insurance Adjuster on their side. Why don't you have a professional Public Adjuster on your side?
------ T E S T I M O N I A L S ------
"Insurance Assurance Inc. has been FANTASTIC. Very easy to work with, I have used a Public Adjustor in the past and only wish I had known about Insurance Assurance!!! I have prompt return calls and emails, unsure what previous reviewer stated. This team is very knowledgeable and takes no time to explain the process thoroughly!"
"Insurance Assurance Inc. got me a good settlement. They are really helpful and take time to guide me through from the beginning. I am very happy with their services. If you are looking for a public adjuster that will fight for you, Insurance Assurance Inc. is who I recommend".
"Martin helped me a lot by giving me advice over the phone. As a result, I was able to double the amount of the claim I was originally offered. Thank you for the time spent educating consumers about insurance practices and fighting them head on. I had many lawyers, appraisers and other adjusters pass on my case because the payout amount was peanuts to them. They didn't help. Never settle for less or give up. Martin provided great tips to use as leverage against the company. How to research information to provide documentation to support your demands and how to proceed to get results. It worked. Insurance Assurance Inc. is highly recommended".
Disclaimer: Insurance Assurance Inc. has prepared this website for informational purposes only. It shall not constitute legal advice and should not be construed as such. The information on the website is provided only as a general information that may or may not reflect the most current developments. Your specific needs are unique, and will depend on facts and circumstances that may not be addressed in this website.